Sometime after noon CT today (6/27/2019) Marriott forced me to change my password and use Multi-factor Authentication (MFA). Uh oh?
Here's hoping it is just Marriott being proactive and not another breach yet to be announced like the one from last year: https://www.cnn.com/2018/11/30/tech/marriott-hotels-hacked/index.html
If they are being proactive they should probably read the research that shows changing passwords regularly does NOT enhance security.
https://arstechnica.com/information-technology/2019/06/microsoft-says-mandatory-password-changing-is-ancient-and-obsolete/
Action – change your password again!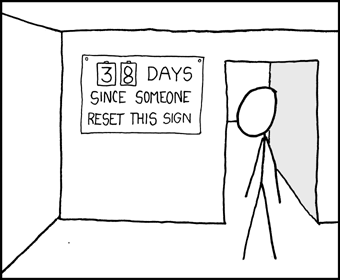 Source: https://xkcd.com/363/